At The Heart Of Our Community
We strive to be at the heart of our local community by providing a place for friends to meet, for families to relax and to host local functions and events.
Sponsorship
We are the unofficial 'clubhouse' for a number of local sporting teams - a place to re-convene after matches, sell raffle tickets, celebrate victories and commiserate losses.
Contact us using the form below to find out how we may tailor a unique support program benefiting your club.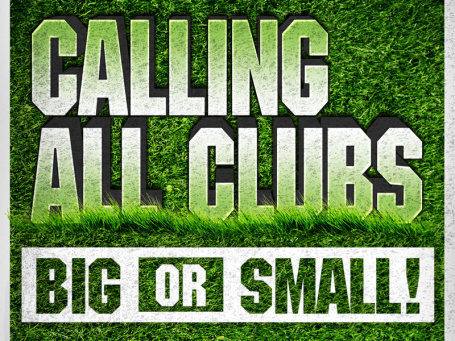 We Proudly Support
Armadale Soccer Club
The club was originally formed in 1972 as Westfield Park, then changed to Armadale Park in approx. 1977. Armadale Soccer Club (ASC) was established in 1997 after the amalgamation of Armadale Park and Armadale City. ASC prides itself on providing an enjoyable and supportive soccer environment for players of all ages and skill levels.

The club squads range from juniors (5 to 16 years old) up to seniors including Vets, Ladies, Socials and National Premier League teams. In 2014, ASC entered into the National Premier League (being 1 of 2 clubs South of the River and 1 of 12 clubs to be selected to play in this league) providing the opportunity to further support the local community and provide players of all ages a safe and friendly environment to participate in the World Game.

Armadale Soccer Club plays a very important role and has a proud history in the local community through football/soccer. From humble beginnings, they have grown to have just over 500 members, which continues to grow every year, ranging from 5–90 years old, with a diverse range of male and female members from various backgrounds and cultures. We are proud to be the leaders in setting the modern mould of a community football/soccer club. They have being given the opportunity to make dreams come true and have seen players progress through the ranks to represent our country at international level. Most notable of late, being Trent Sainsbury who has made his debut for the Socceroos.
Canning Vale Senior Football Club
Formed by a dedicated group of parents out of the Canning Vale Junior Football Club's successful 2010 under 17's team, Canning Vale Senior Football Club (CVSFC) – "Cougars" began its inaugural season in the WAAFL competition in 2011 fielding 2 League teams and 1 Colts (Under 19s) team and has gone on win Grand final Premierships in 2011, 2012 and 2013.

The Cougars are based at Clifton Oval, Crufts Way, Canning Vale and the Club is fielding 1 League team, 1 Reserves team and 1 Colts team for the 2015 season. Now in its 4th season and with ongoing development, improvements and success both on and off the field, the Club is continuing to grow and attract more players and supporters from around the district. The Cougars welcome all new members be it as a player, committee member or supporter.
Maddington Cricket Club
The Maddington Cricket Club has a long and rich history, with the first recorded cricket game held in the local district played on the 27th January 1872. Cricket matches were played throughout the district in the 1870's and 1880's. The first reference to the Maddington Cricket Club is a match played against the City Temperance Cricket Club on 26th December 1885. 1909/10 saw the establishment of the Maddington Cricket Club and the playing of organised matched on a regular basis. The Harris family played an integral part in the establishment of the cricket club and the Harris name continued as part of the club right through to the end of the 1960's.

During the 1970's and 1980's growth in Maddington district saw the cricket club expand. In the mid 1980's the club fielded five senior teams and eight junior teams. In 1997 the South Suburban Cricket Association amalgamated with the Fremantle and District Mercantile Association to form the South Metropolitan Cricket Association (SMCA). Junior cricket teams compete in the South East Metropolitan Junior Cricket Council zone. The club relocated from Maddington Oval to Harmony Fields in 2007. In the 2012/13 season, the club fields five senior teams and two junior teams. As well as an In2 cricket team for young beginning to play cricket. Maddington CC celebrated 100 years of cricket with a Gala Ball on the 28th January 2012.

Today the club fields a number of sides, both junior and senior, within the SEMJCC and SMCA respectively. Season 2015/16 brings Maddington a new challenge participating in the SMCA 1st Grade competition, and we are actively recruiting all ages, and skill sets for junior and senior sides, with pre-season beginning around mid to late July.
Peppars Softball Club
Peppars Softball Club was established in 1975 by a group of young women who wanted to compete in a social softball competition. With no coach available, they joined the WA Softball Association and competed on the shores of the Swan River at Langley Park. Through hard work and determination they made it to the finals in their first year...and thus the journey began.

Since those early days they've seen many changes, many achievements and now with seven life members have seen plenty of growth. Peppars moved to the main arena at Yokine Reserve, then in 1981 branched away to place a team in SEMSA so that we could compete locally. The club moved to SEMSA completely in 1982. Our many achievements include a Junior player who was selected to compete for the state in 1983. In an interview with the Midland Reporter she stated that she was there because of the skills she had learned at Peppars. The club have had a team compete in Fiji and current Peppars players participated in the World Masters in Melbourne in 2002, Canada in 2005 Sydney in 2009 and Italy in 2013.

Over the years the club has had many players from our club represent various SEMSA teams, travelling to Collie and Bunbury. We`ve even had a Peppars coach train a SEMSA team. Peppars Softball Club have competed in many SEMSA grand finals over the years with several success stories. Players have won the SEMSA and WASA Fairest and Best trophies over all other clubs in that grade in various seasons of competing.

Peppars Softball Club compete in both Summer and Winter league and welcome players of all abilities from beginners to experts and have diverse teams with ages ranging from 18 to 50. They are always on the lookout for new members.
Brooklands Football Club
Based at Woodford Park in Lynwood, Brooklands Football Club has deep roots in the local sporting community having also been known as Rose & Shamrock SC, with links to Ferndale United stretching back to the '70s.

In it's current form, Brooklands FC has evolved over the last decade from a two team club of masters and socials to a thriving club currently fielding four teams in amateur, ladies and metropolitan leagues. Membership numbers have grown consistently over the period as the club looks to be a force in all competitions.

The current amateur side has been particularly successful, having achieved promotion more often than not, moving from the lower social leagues in the mid 2000s, division by division, up to Amateurs and eventually it's current position in State Division Three. A notable success was a League-Cup double in 2012, backing that up with a league title in 2013.

Brooklands FC have had a long association with Brooklands Tavern in Southern River, having been linked since the tavern was completed in the mid 2000's. Most of our current, past and life members are locals.